TakeshiAkimoto / Ziggy Marley Band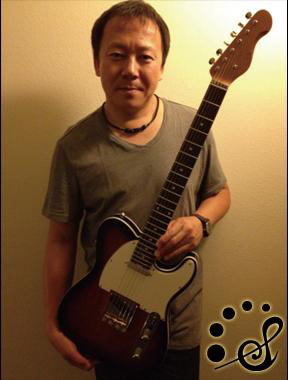 TakeshiAkimoto
Ziggy Marley Band
comment
ロス在住の日本人ギタリスト。
2003年にレゲエアーティスト Ziggy Marley のバンドに加入して以来、すべてのレコーディングやツアーに参加している。
This guitar is a really well made instrument and sounds wonderful !!
They've put extra care into the details and it shows on the guitar.
Also they did it with pride so you feel it when you play.
Mine have the Bare Knuckle '55 Stagger Pickups.
They are warm but not dark and have very three dimensional sound with nice clarity.
I look forward to playing a lot of dates with this guitar.
Takeshi Akimoto ( Ziggy Marley Band ).